Activities throughout the year,
at the Au Diable Vert in Glen Sutton
Enjoy a number of fun things to do right here at our Glen Sutton outdoor cabins, campsites, and treehouses, or in the areas surrounding them. We offer everything from treetop cycle adventures to snowshoe and skiing trails, while you can find quaint local shops, restaurants, and more when you stop into nearby Abercorn and Sutton.
The best outdoor accommodations site in Quebec
7 fascinating types of eco-lodging
Choose from our unique four-season treehouses, numerous choices of rustic cabins, secluded campsites, and luxury mountain view suites. All our properties allow you to escape into the mountains and disconnect from everything.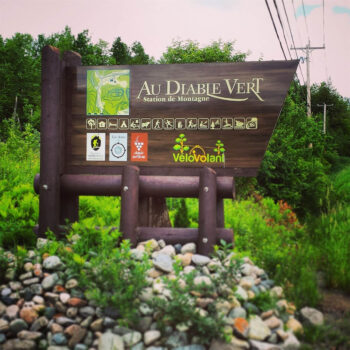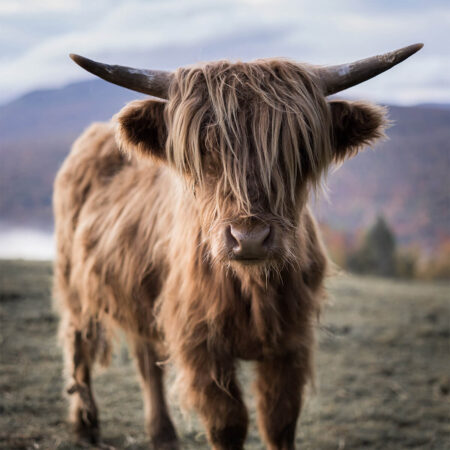 Enchanting site
Au Diable Vert
Only 1h30 from Montreal or Sherbrooke
Au Diable Vert is an award-winning and totally unique four-season outdoor center located in Glen Sutton, Quebec's beautiful Eastern Townships region. Come and be amazed by one of the best views of the Green Mountains in Vermont and the Missisquoi River Valley with its spectacular cloud-filled sunrises.
Four season trails
Trails of more than 14 km
All Au Diable Vert guests and registered day visitors have access to our private network of trails. From sweeping, open trails across our alpine pasture at 1,000' to steep, winding trails that cross brooks and cliff bands, there is something for every taste and level.
Reviews of our customers
Wonderful place to camp / ready to camp, the views are amazing, very clean, straight for dogs and nice trail to go for a forest walk. I really enjoyed my stay, I plan to go back for a longer period next time.
We loved our stay with our dog! The view is breathtaking. Thank you for welcoming us we will come back obviously! Highland cows are a plus, they are adorable.
Wonderful trails! In addition to being splendid, the trails are of different intensity and very well identified. We were even fortunate to have a private guide, since Léo, the owners' Labrador, decided to accompany us on our hike.
It is a magical place where the scenery is total. It reminded me of the Okanagan Valley. Good opportunities to observe the stars from the field, bring your telescope or binoculars to get a better view of the spectacle before you. Quite intimate grounds.
Au Diable Vert offers us an incredible experience: cycling at the level of the treetops. You might as well say it right away, you shouldn't feel dizzy. And the waiver that you are asked to sign before starting is not there to reassure you ... But you have to take courage in both hands (and not tomorrow) to discover this must-see in the region. The sensations are great and the view sublime. At 30 meters high at the highest points, we have time to check that the structure is perfectly solid. Go there without hesitation.
Follow us on Instagram
@audiablevert